Recent News and Updates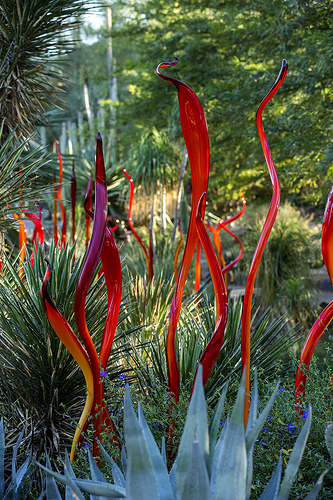 View abstracts from the AAS 41st Annual Scientific & Technology Conference, held March 6-8, 2014:
Conference Program
Podium Session Abstracts
Poster Session Abstracts

Dr. Linda Hood provides an overview of the American Auditory Society.
Connect with the American Auditory Society!
Special Student Opportunity
The American Auditory Society is pleased to offer a special membership opportunity for students! Full time AuD or PhD students enrolled in a non-distance learning program are eligible to receive a free one-year membership in the American Auditory Society.
The first 414 students to sign up will receive a complimentary 2014 membership which includes a subscription to our prestigious Ear and Hearing journal and the opportunity to attend our Annual Scientific and Technology Meeting at a reduced rate.
All 414 available complimentary 2014 memberships have now been awarded. Congratulations to the lucky recipients!
This opportunity was made possible by the generous contributions of Audiology Incorporated, Intelligent Hearing Systems, Knowles Electronics, MED-EL Corporation, Oticon, Siemens Hearing Instruments, and Starkey Hearing Technologies.
President's Message
As the winter season approaches, thoughts turn to sunny days in Scottsdale, Arizona, in anticipation of the 2014 Scientific and Technology Meeting of the American Auditory Society. The online abstract submission site is open with a closing deadline of December 9, 2013, and registration for the meeting is now open as well. I hope that you will consider presenting a poster or podium paper as you make plans to join us in Scottsdale in March. Tina Stankovic, Program Chair for the meeting, is busy with her Program and Abstract Review Committee. We look forward to another great meeting!
Speaking of the upcoming meeting, we have a wonderful line up of invited speakers. There will be something for everyone – in the scientific and technology programs and with opportunities to connect with friends and colleagues. We are very pleased that Eric Young, PhD, from Johns Hopkins University, will be the Carhart Memorial Lecturer; we look forward to another outstanding lecture in this fine series. The Translational Research Lectures bring together cutting edge information presented by individuals who have been instrumental in moving an area of study forward. This year's topics focus on the effects of noise on hearing, gene therapy, and rehabilitation. Rounding out the invited scientific program is a Special Session that reports on progress in the development of systems to deliver drugs directly to the ear. The Young Investigator Research Presentation recognizes an individual early in their career. This year, Jason Tait Sanchez, PhD, of Northwestern University, has been selected to deliver that lecture. And, a highlight of the meeting honors one individual for a lifetime of very significant contributions. This year, the AAS recognizes a very deserving individual, Donald Dirks, PhD, who will receive the Life Achievement Award. We gratefully acknowledge the support from the National Institute on Deafness and Other Communication Disorders (NIDCD) for important portions of the scientific program and thank Past President Yvonne Sininger for overseeing that grant.
I am pleased to announce a new program instituted by the AAS Board of Directors that will provide travel support to the 2014 meeting for selected new investigators. This program will fill an important gap for new investigators who no longer quality for student support but have not yet acquired independent funding that includes travel support. Look for information about this new program on the AAS website to learn about the requirements and selection process. I would like to thank Board Member Kelly Tremblay for initiating discussion of ways in which the AAS can provide support to new investigators.
You may have noticed some changes in the appearance of the AAS website. A new logo for AAS was developed under the leadership of Pat Zurek, Lynne Marshall, Anil Lalwani and Darla Eastlack. This new look marks a commitment to a communications program that will connect members to the AAS through the website and other methods. Our new logo's color palette also highlights our association with and pride in our scientific journal Ear and Hearing.
The past six months have been a time of transition to new management for the AAS. Under the guidance of Darla Eastlack, our Executive Director, we have had a smooth transition and now, with the operations of the society in place, are looking to a future that meets the needs of our members. As part of achieving that goal, you may recall receiving information about a member survey. Carmen Brewer and her Membership Committee have worked very diligently in developing the survey and analyzing the results. Look for more information about the results soon – and, if you participated in completing the survey, thank you!
Finally, I want to congratulate the newly elected AAS Board members Rafael Delgado, Sumit Dhar, Jill Firszt, and Charles Limb. We look forward to your participation in the activities of the AAS. Thanks are extended to Larry Lustig and Darla Eastlack for their work on the nomination and election process. And, thanks for everyone who voted.
See you in Scottsdale!
Linda J. Hood, Ph.D.
AAS President
AAS - Audiology Online Lectures
The American Auditory Society has teamed up with Audiology Online to offer a series of 1-hour distance education lectures from prominent members of the Society. The purpose is to provide an excellent sampling of the research and clinical work being done by our various members.
The program kicked off on January 16, 2013 with Kelly Tremblay, PhD, presenting "Rehabilitating Older Ears and Older Brains". Konstantina Stankovic, MD, PhD, presented the second lecture "Accessing the Inner Ear for Diagnosis and Therapy" on September 4. The final lecture for 2013, "Auditory Neuropathy Spectrum Disorder: A Review of Current Knowledge", was held on December 11, presented by Yvonne Sininger, PhD.
This lecture series will continue in 2014. Look for 2014 lecture information coming soon!
These online lectures can be attended either live or by accessing the recordings 24/7. ASHA and AAA CEUs are offered. More information can be found at www.audiologyonline.com.
Save the Date
42nd Annual Scientific & Technology Conference
March 5 - 7, 2015
Chaparral Suites
Scottsdale, Arizona